Isabel Fraser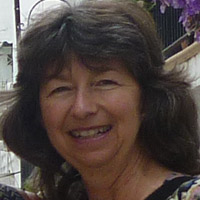 Isabel's passion for massage has grown from the fact that she likes nothing better than spreading the word about it! From birth onwards it brings wonderful benefits. There are three key areas to her expertise:
Remedial Massage & CranioSacral Therapy Practitioner
IAIM Baby Massage Instructor
Massage in Schools Programme Instructor and Trainer
As a mother of four children, Isabel knows first-hand how important nurturing touch and massage is to the healthy development of any child. And why it continues to play such a vital role in promoting physical, mental and emotional wellbeing throughout our lives.
"I've always had an interest in health and wellbeing and began working in the fitness field as a teenager."
Isabel started her training in massage in her twenties, although she had to put it on hold when starting a family. Resuming her training in relaxing and therapeutic massage with the Northern School of Massage in the 1990's, Isabel continued her studies to gain a diploma in Remedial Massage. Becoming fascinated in the emerging practice of Upledger's CranioSacral Therapy, she did further bodywork training in that field.
Today, Isabel successfully combines several therapies and techniques to help her clients deal with a range of issues. These may vary from muscular aches and pains, to specific sports and other injuries, as well as headaches, migraines, fatigue, stress and anxiety. A comprehensive treatment programme includes showing her clients many self-massage techniques used to keep muscles healthy and pain-free.
Being a strong advocate of massage within the family, Isabel was delighted to discover the world of baby massage and massage in schools. She trained as an instructor of IAIM Baby Massage in 2004 and then became a Massage in Schools instructor that same year. Isabel qualified as an MISP trainer in 2013.
"I knew the benefits of massage from a clinical perspective, but through these trainings I realised the important role that touch plays in our social interaction and what a great impact it can have. The Massage in Schools Programme gets us back in touch with ourselves and others and I find the simplicity and fun of it so inspiring. It is a simple tool that we can all use, which in turn aids a better society!"
Fiona McCallum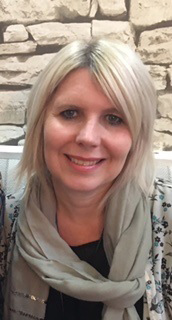 Fiona McCallum Occupation – Principal Teacher with East Ayrshire Support Team. Work with children with a range of Additional Support Needs Became a MISP instructor in 2016 Recently became a MISP Trainer (May 19) Been introducing MISP to mainstream Primary Schools across EAST Ayrshire since 2016.
Dougie Mirfin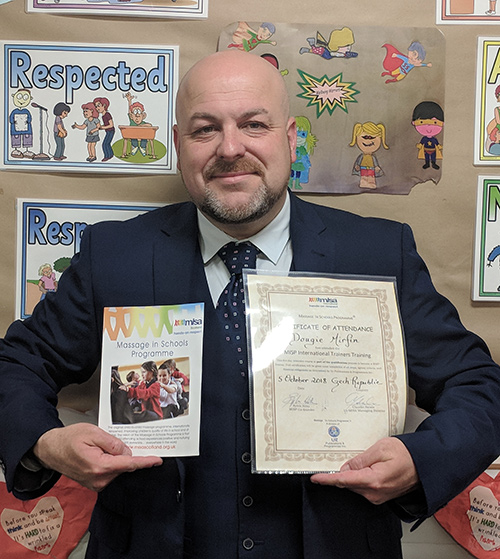 Occupation – Principal Teacher with East Ayrshire Support Team (EAST), additional support needs, East Ayrshire Council.
MISP Involvement
Instructor since Dec 2010
Qualified as a trainer in May 2019
Led the roll out of MISP across East Ayrshire Council to over 4,000 children and families from 30 different schools
Continue to meet and deliver refresher training to MISP colleagues in East Ayrshire across the school year)