Wednesday, 24th March 6.30 – 8pm
We'll be having our annual get together meeting and stroke review via Zoom this year. We'll miss seeing each other in person, but it might give more instructors the opportunity to attend. As well as catching up on all the Massage in Schools news in Scotland and Internationally, we are so happy to be joined by guest speaker, Emma Snellgrove (read her bio below). The pandemic has given us a chance to get to know ourselves better and Emma's mini workshop session will support our mental and physical health & wellbeing.
Emma is delighted to offer a simple and cohesive workshop that will support a personal enquiry to your experience of intimacy. She will guide you through a journey using myofascial release techniques which involves a series of stretches that bring you into motion, to bring you into the now, by listening to the physical and emotional guides in the body. We have to move to learn. We will end with simple refreshing breath work that will revitalise your senses and calm your nervous system.
Zoom link will be emailed to you two days before the meeting
We hope you can make it to our virtual meeting! MISP Instructors, please email Isabel,
isfraser@aol.com
, to register for you free place.
Emma Snellgrove biography: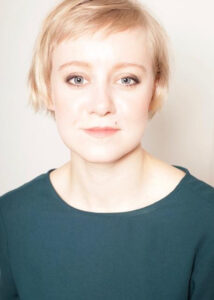 Emma has been working in dance theatre, education, body work, film and tv since 2008. Her work in dance and teaching has taken her across the world working with creatives mostly focusing on embodiment in the context of performance, body work and therapy. Emma started a podcast last year called Sex, Faith & Money. She decided this would be the best platform to promote awareness on the interconnectedness of these themes. She invites guests on who have insights and skills to impart to the listeners. Emma believes that each person is an authority in their experiences and sharing them, will support her listeners to go deeper in their own unique capabilities.
Emma has been a member of MISA since 2018. She decided this program would complement her mission to support the empowerment and autonomy of young people by bringing awareness to their physical and emotional well-being through touch. As an artist Emma appreciates how fragile and powerful young people's creativity is; using the program designed by MISA is a brilliant entry point to generating that relationship with self.